EVENT PHOTOGRAPHY
ARTISTRY AND TECHNOLOGY are brought together when our team of event specialists capture breathtaking images of your special day.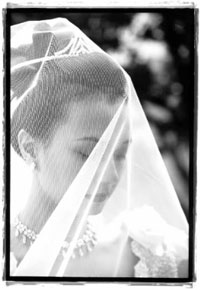 Eugene Photography
Our unique style blends the elegance of portraiture with the spontaneity of photojournalism to preserve moments in time that are as individual as the couple or families themselves. Images of family, friends, fantasy, and fun are captured with sensitivity, professionalism, and an always upbeat attitude. By using the finest and most versatile equipment available (including back-up) we are able to insure that you (and future generations) can experience the heart and soul of your wedding, party or bar/bat mitzvah.
Whether you select still photography, video production, or a combination of the two, you can rest assured that Eugene Photography will live up to its over 50 year tradition of excellence and personal service.
Our phone numbers are: (818) 907-8169 FAX (818) 907-8261.

Please visit our website for more information and to view our photo gallery. www.eugenephoto.com

---
Based in Southern California, Ross Standel Photography has been a premier photography studio for engagements, weddings and bar/bat mitzvahs for more than a decade. The signature style incorporates fashion with natural and architectural elements in the background, to add excitement to your pictures.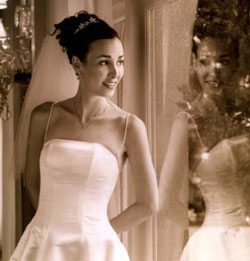 Candid photographs retell your special day with a photojournalistic album that you will treasure for years to come. Brilliant color and artistic sepia black and white portraits capture the happiness of your special occasion. SENSITIVE and Unobtrusive FUN photo sessions with HUMOR & PHOTOJOURNALISM. Natural expressions, natural body positions... Romantic photos that will show the LOVE & intimacy you feel!!
Please e-mail, or call us at (818) 907-0107 to see if your date is currently available, if you have any questions, or if you would like to arrange an appointment. Please visit our website at www.rossstandel.com
---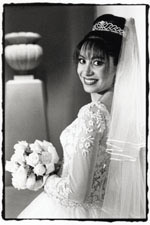 Albert Tabibian - Photography & Video
We capture the most precious moments of your life in unique and beautiful settings tailored to your taste. We have the highest quality professionals with over 25 years of experience using the best video and photographic equipment available. Our best customers frequently find us through word-of-mouth recommendations from happy clients. Be sure to call us or visit our showrooms before you make your final decision!
(818) 981-0830
AlbertTabibian.com



---
---